The choir would like to thank all those who came to our Christmas concerts and donated to the retiring collections. The two charities we chose were Samaritans and SOBS (Survivors of bereavement by suicide) 
Representatives from the two charities attended on February 20th and were welcomed by Andy Pope, Chairman of the choir and presented with the cheques by Tom Wells, our musical director.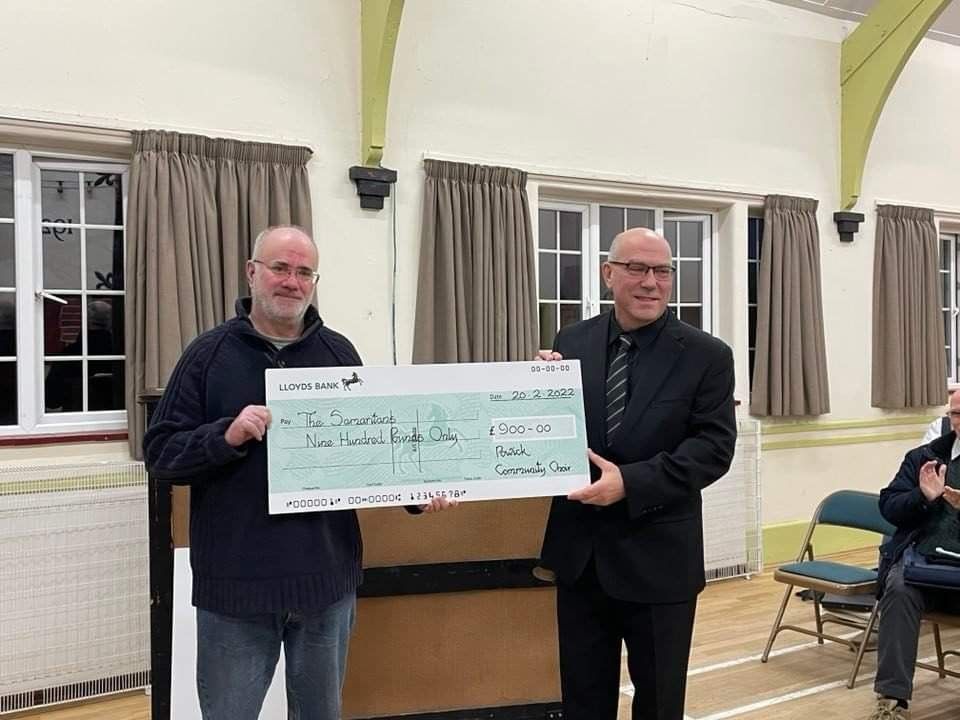 Mr Roy Blundell, branch director of Worcester Samaritans emailed: 
"The monetary gift will be used to help us provide our services to a diverse range of people throughout the community.  We are incorporating all aspects of technology to reach as wide an audience as possible which includes contact via telephone, email, chat, and direct face-to-face contact.  We are also doing a lot of work within the prison system to provide listening services for prisoners along with a range of other means of supporting their rehabilitation and reintegration back into society once their sentences have been spent. 
Thank you so much to the members of the Powick Community Choir for such a generous gift, and for caring for those whom the world has so easily forgotten." 
The cheque for SOBS was collected by Janine Downes, a representative from Bromsgrove SOBS......